So that's what those gibberish Asian tattoos are supposed to be!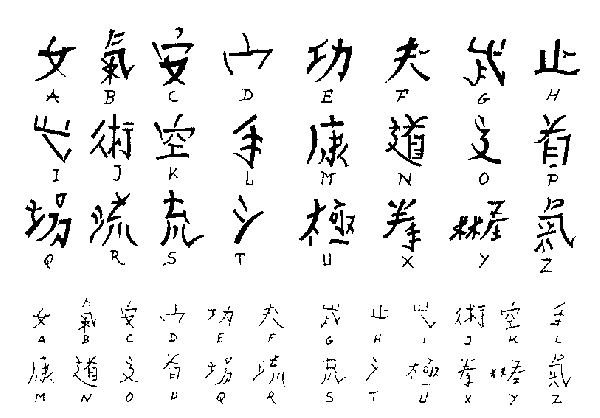 Somebody thought this chopstick font BS was the "table" for the letters of the Latin alphabet in characters? Goodness. For a completely arbitrary table, there is not even a bother to make it complete. The letters V, W are missing. I wonder what they get substituted with.
There is an observant comment in the linked article noting that the "font table" just has pieces of characters from martial arts terms.