There are large cities. There are really large cities. Then there are Asian cities — those are the ones with three circles on the map. The largest US cities by population are NY and LA, about 8M and 4M, respectively. The rest don't even crack the world's top-50 list. Seattle and Boston, for example, are 0.6M each, about the size of Chinese county-level townships with names I haven't even heard of such as: Baoji, Anqing, Zhumadian. Here's Zhumadian in Henan Province. Population 0.57M, 186th on the list of the largest Chinese cities.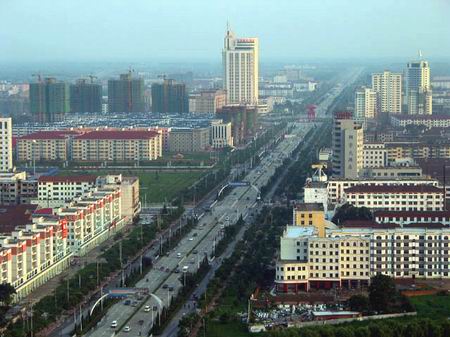 The problem is, China is still only about 40% urbanized (up from about 10% in 1949 and 20% in 1980), and there is a long way to go. Let's keep in mind that just to get to 50% (a 10% increase) means adding the entire population of Japan to cities, and getting to 70% means adding the entire population of the US. This will take a few decades, and some will come from building new cities or new modes of living. There will be a significant rural population for generations.
On the plains of northern, eastern, and southern China, satellite maps show there is not an inch of land that is not under utilization. Surely population density isn't as high in rural areas as in cities, relatively speaking, but this is what you get when land is a scarce resource — family plots are only so large, there is no hundred-acre homesteading here, just a unique way toward modern life.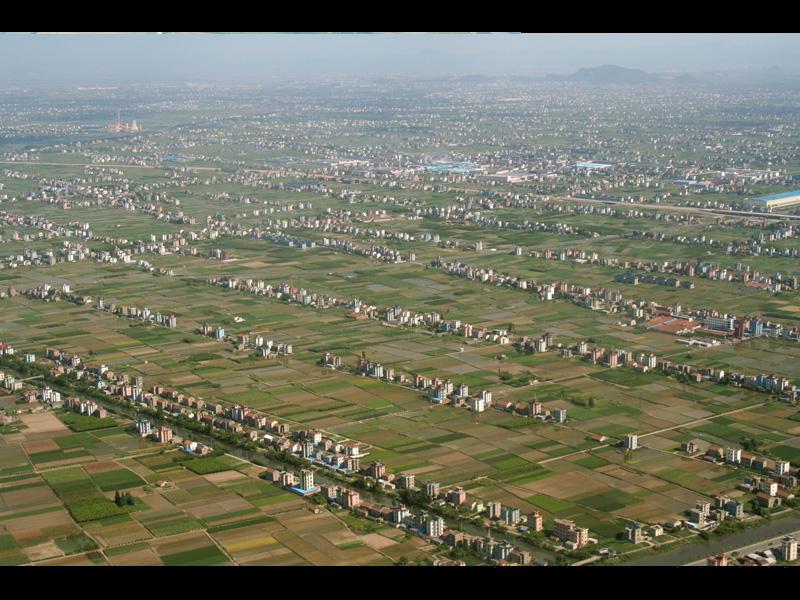 (Rural China. Note: this is not a city, just houses that individual families built for themselves near the land they farm.)